INSTRUCTOR/EXPEDITION LEADER
John Neal
I was born on the banks of Africa's Blue Nile River and my ocean sailing experience started in 1974 when at age 22 I set sail from Seattle, sailing my Vega 27 sloop 15,000 miles through the South Pacific, part of the time singlehanded. Log of the Mahina, the book I wrote chronicling those adventures became a bestseller and I've since authored, co-authored or contributed to an additional 17 books and over 150 magazine articles. I've accumulated 380,000 offshore miles ranging from Australia to Africa, Antarctica, Svalbard and the Med while sharing my passion for ocean sailing. When not at sea I enjoy kayaking, flying, trail running, cycling, skiing, swimming and yoga. I currently hold USCG 100-ton master and FAA private pilot licenses.
From 1990 to 1996 I owned and operated Mahina Tiare II, a Hallberg-Rassy 42, as a sail-training vessel sailing 70,000 miles while leading expeditions to the South Pacific, Patagonia, Antarctica and rounding Cape Horn six times.
From 1994 to 2021 Amanda Swan (Neal) and I jointly ran Mahina Expeditions. In July 2021 Amanda relocated to New Zealand where she is now a sailing instructor at Great Escape in Opua.
Mahina Tiare III, a Hallberg-Rassy 46, was launched in 1997 and until COVID in 2020 we sailed over 230,000 with over 1,150 expedition members.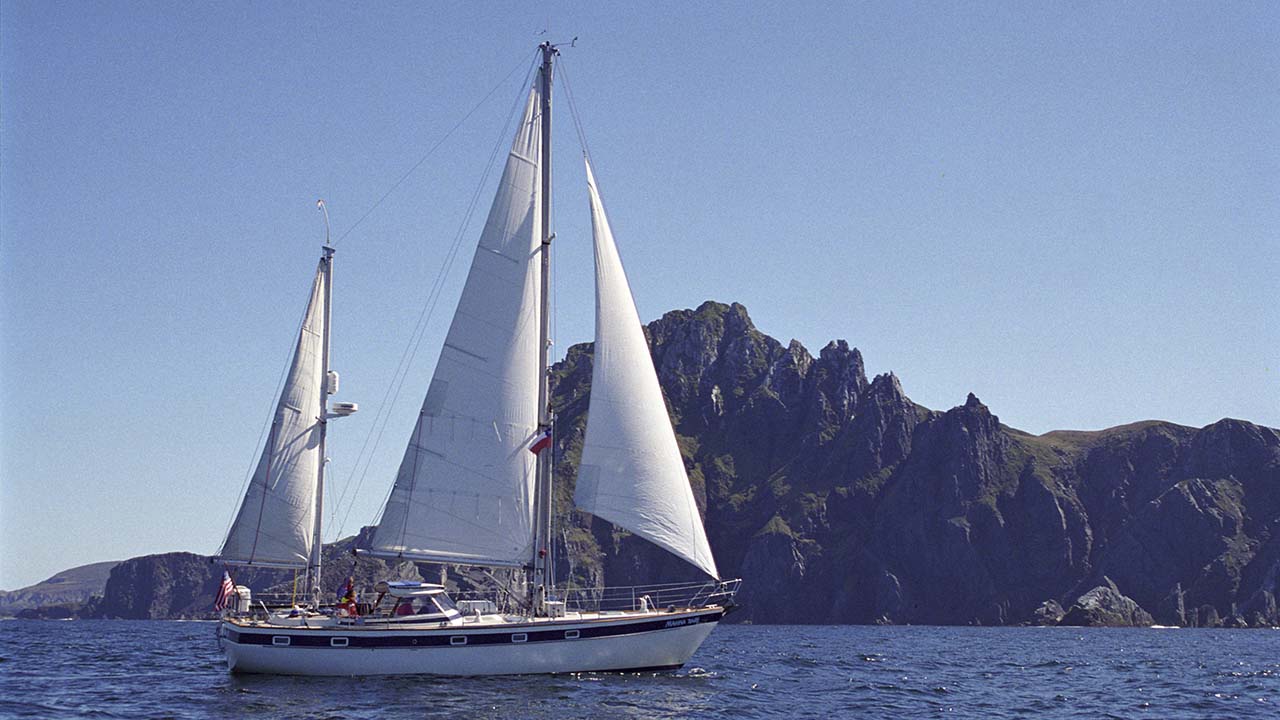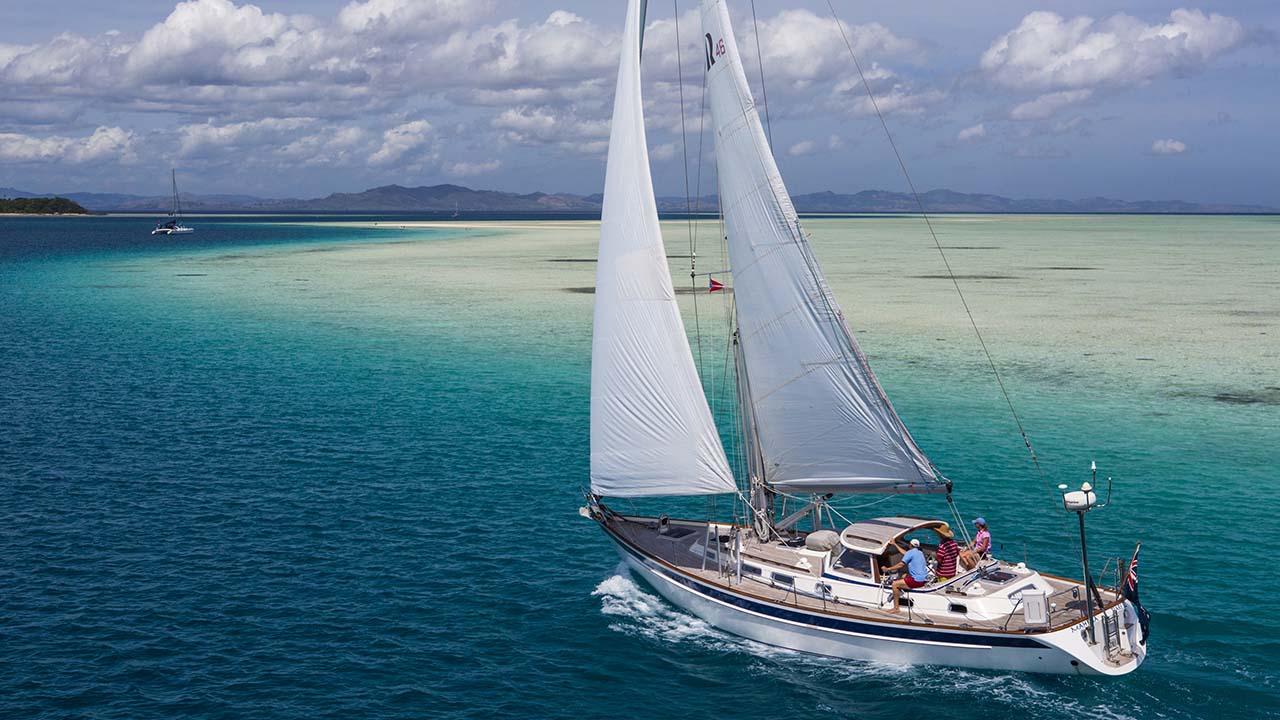 In 2020 Amanda and I ran 4 expeditions with 6 crew in the Pacific NW sailing offshore and back aboard Misty, a Jeanneau 45.1.
In 2021 I conducted 10 expeditions aboard Obelix, a Garcia Exploration 45 and one aboard Misty, all sailing from Bellingham out into the Pacific.
When not at sea, I enjoy winter kayaking from my home on San Juan Island near Victoria, B.C.
Magazines Contributed:
Blue Water Sailing, Australian Yachting, Cruising World, Yachting World (UK), Yachting Monthly (UK), Cruising Helmsman (Australia), Seilas (Norway), 48 North, Latitude 38, SAIL, Ocean Navigator and Practical Sailor.
Books Authored:
 Log of the Mahina, Mahina Tiare, Pacific Passages, Offshore Cruising Companion, Offshore Expedition Companion, Storm Survival Tactics.
Books Contributed to:
World Voyage Planner, World Cruising Survey by Jimmy Cornell, Surviving the Storm by Steve Dashew, Voyager's Handbook by Beth A. Leonard, NOAA PVS Safety Manual, Fifty Places to Sail Before You Die by Chris Santella, The Annapolis Book of Seamanship by John Rousmaniere, Boat Owners Mechanical and Electrical Handbook by Nigel Calder, Charlie's Charts of Polynesia by Charlie Woods, The Essential Galley Companion by Amanda Swan Neal, Diesel Engine Essentials by Amanda Swan Neal.
Areas of Experience:
Caribbean, Mexico, Atlantic including Azores, Canaries, and Madeira, Patagonia (Chile and Argentina), Cape Horn (six roundings), Antarctica, Pacific including Hawaii, Galapagos, Easter, Pitcairn, Fr. Polynesia, Cooks, Samoa, Tonga, Wallis, Fiji, Vanuatu, New Caledonia, Australia, Tasmania, New Zealand, Alaska, British Columbia. Europe including the Med, Ireland, Morocco, England, Scotland, Orkney, Shetland, Norway, Spitsbergen, Sweden, Iceland, Faroes, Denmark, Holland, Germany, Spain and Portugal.